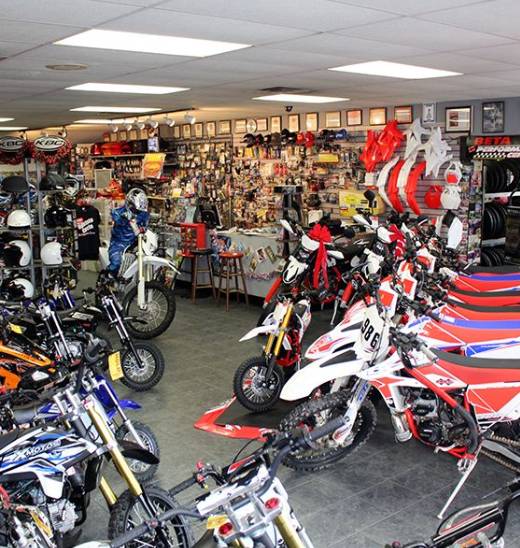 Discover

Our
Product Range
Upstate Cycle stocks the most commonly used parts for each brand we carry. WE CAN ORDER PARTS FOR OTHER BRANDS AS WELL. Please make sure you know the MAKE, MODEL, & YEAR of your bike to ensure we order the proper part. Include the VEHICLE ID # if you are in doubt.
If we don't have the item you're looking for in stock; we should be able to get it within a week from placing your order... please note: there is always some obscure part that may be back-ordered, which we have no control over.
If you can't come to the shop, WE CAN SHIP DIRECTLY TO YOU - OR BRING TO SELECTED RACES.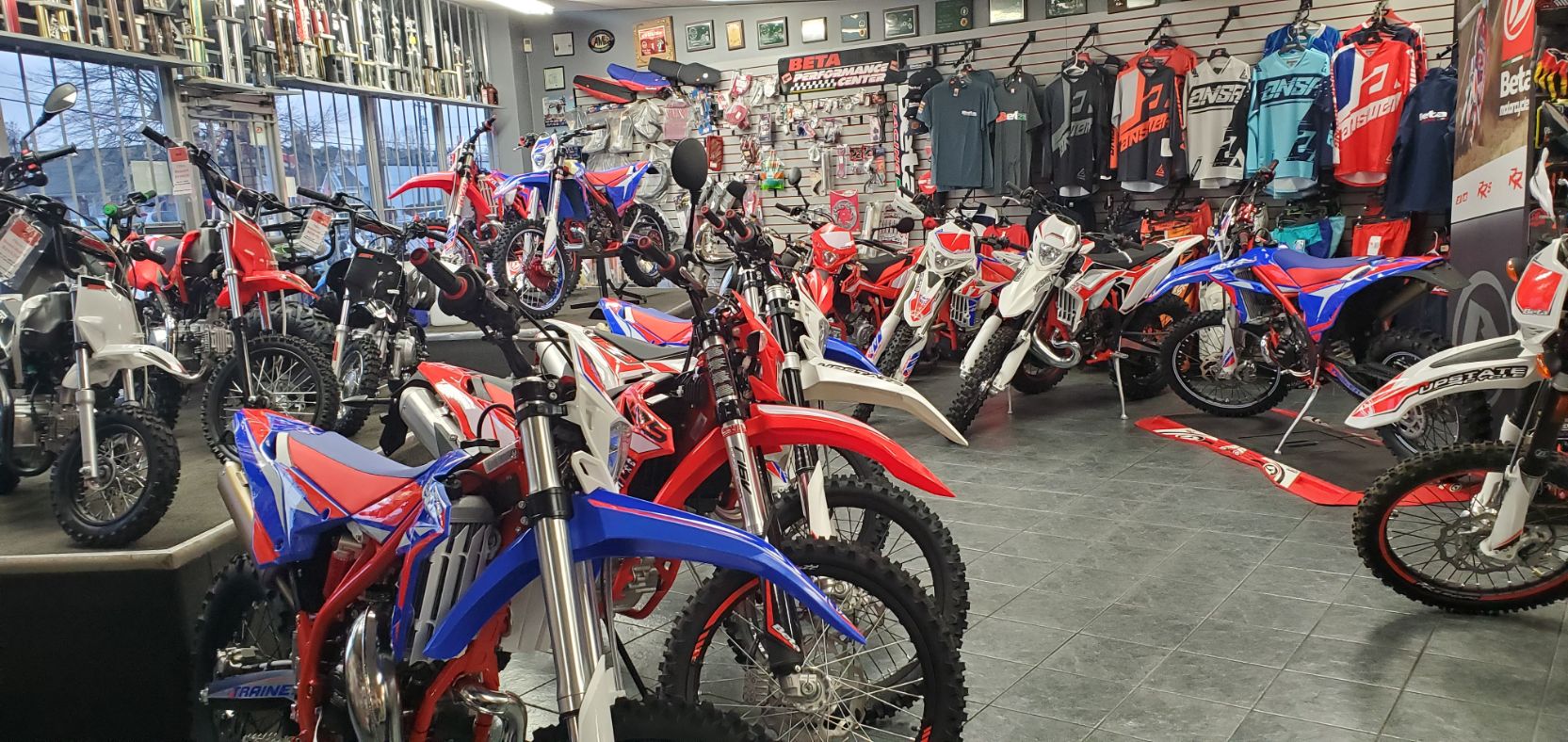 The New Generation Beta's
The complete line of Beta's are all new and represent a new generation for the range, with a revised slim and lightweight platform! The line offers Beta customers an extremely wide selection of bikes to take on their next adventure! Major advances have been made by the Beta team engineers, including the introduction of a completely new engine design to the 4-stroke range, added smoothness to the 2-stroke engine, and an all-new frame that boasts completely redesigned geometry and rigidity. Besides the all-new engines and frames, the sub-frame, tail section, seat, fuel tank, bodywork, and many other details are also all-new coming together to provide the best looking and most friendly cockpit layout on the market! Click on the Beta icon above to choose your model and experience what "Rideability" is all about!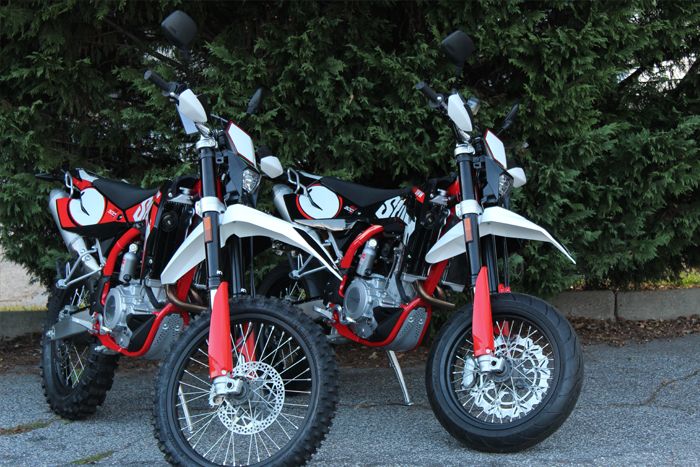 The SWM Motorcycles USA range includes a variety of simple, reliable, and popular models. The stunning RS-500R, SM-500R, 650 SuperDual T, & 650 SuperDual X are the first models to hit the American shores. Also, the much sought-after 300cc SWMs should be arriving soon.
SWM Motorcycles is a dynamic company with an international vision. Quality without compromise is the guideline of SWM. The goal is to manufacture technologically advanced but affordable Italian Motorcycles equipped with particular strengths and reliability.
SWM, the bike you would like in your garage... Ready to ride with you.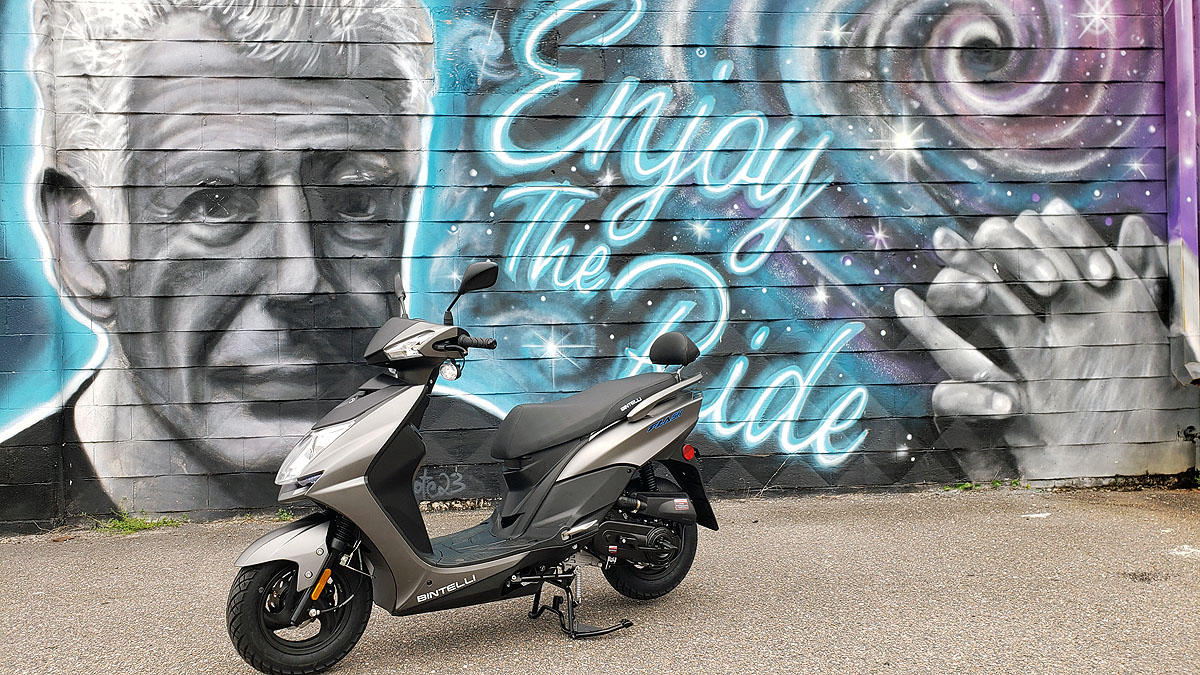 Bintelli Scooters are made with the customer in mind. All of the scooters are loaded with upgrades such as Yuasa batteries, Gates belts, NGK spark plugs, Deni Carburetors, Duro tires, halogen lights, and stainless steel hardware. The only focus is building the highest quality scooter possible, with more upgrades than any other brand on the market. With competitive prices & quality, not to mention a top-of-the-line warranty, we are sure to keep our scooter customers happy.